Does Vendor Managed Inventory Improve the Supply Chain?
A reliable supply chain is critical to the success of all manufacturing companies. A reliable supply chain ensures that a company has all materials, parts, and resources to produce the products needed to meet customer demand.
VMI is a strategy in which the supplier assumes responsibility for managing the customer's inventory levels to ensure that the right product is available at the right time.
For manufacturing companies constantly "in production," implementing Vendor Managed Inventory, or VMI, can effectively minimize inventory and reduce costs.
Working with a VMI vendor streamlines the overall production process in the following ways:
Eliminates the need for inventory storage space, allowing for more efficient warehouse or production space use.

Simplifies inventory management processes.

Ensures product availability and eliminates out-of-stock scenarios.

Automates ordering, shipping, and receiving procedures, resulting in faster delivery of goods.

Facilitates order tracking and delivery timelines.

Provides access to real-time data that are useful to make more informed decisions on inventory and production levels.

Improves agility, allowing for quick response to customer demand changes.

It helps manage cash flow more efficiently by reducing capital investments in inventory.

Enables quick access to a wide range of products, reducing lead times and improving customer satisfaction.
Working with a VMI helps companies already in production by providing them with a streamlined and cost-effective approach to inventory management.
VMI aids companies in reducing the need for employees to manage inventory levels manually, which can be inaccurate, time-consuming, and labor-intensive.
Instead, automated processes provide accurate and reliable data on inventory levels. This automation helps companies plan production, reduce costs, and increase efficiency. In addition, VMI helps companies reduce the need to carry excess inventory, as it provides an accurate forecast of customer demand.
How Much Time Does It Take To Establish A VMI Relationship?
Establishing a VMI relationship with a manufacturer is worth exploring. While every situation is unique, the time it takes to build a connection could take from three months or longer.
Factors that may impact the process include:
Complexity Of Project

Development And Implementation

Communication Times

Types Of Data Exchanged

Size Of The Company

Training Required

Integration With Internal Systems
Ultimately, the length of time for implementation may vary depending on the complexity and scope of the VMI relationship.
A responsive VMI provider will work to expedite the supply chain by continuously monitoring inventory levels, anticipating customer demand, and proactively stocking inventory.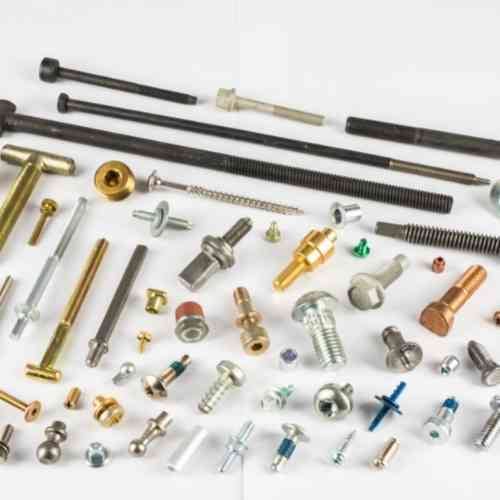 Advanced analytics and forecasting help ensure that the right products and quantities are available when needed. In addition, automated replenishment systems ensure that orders are processed and shipped quickly and efficiently. They provide real-time visibility into the supply chain, allowing customers to track their orders and make informed decisions about their inventory.
Questions To Ask Potential VMI Partners
When searching for a reliable VMI partner, it is essential to ask the right questions. Here are some to start the conversation:
What Certifications Does The Company Hold?

What Are The Company's Core Competencies?

What Types Of Products Does The Company Offer?

How Experienced Is The Company In VMI?

What Is The Company's Track Record In Meeting Deadlines?

What Is The Company's Returns Policy?

What Are The Company's Terms Of Service?

What Is The Company's Pricing Structure?

What Support Services Does The Company Provide?

What Resources Does The Company Have To Facilitate VMI?
By answering these questions, distribution companies and suppliers can leverage technology and data-driven insights, streamline the supply chain and reduce costs, enabling businesses to stay competitive in their markets.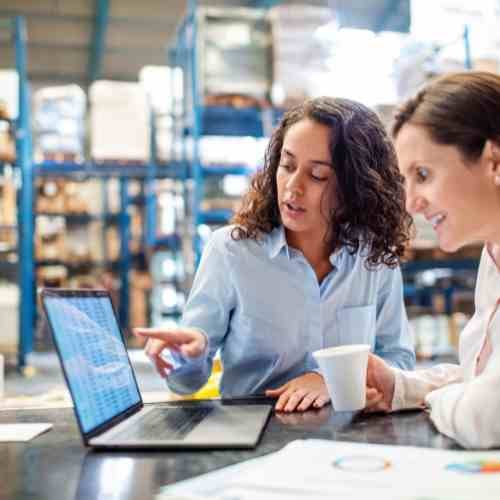 What Should Distributors And Manufacturers Expect From Their VMI Partner?
Distributors and manufacturers can expect their VMI partners to provide an integrated solution that empowers them to manage their inventory more efficiently and accurately.
By implementing technology that accurately counts and tracks inventory, VMI integration helps ensure that the right amount of stock is on the shelf when needed.
For instance, some items might be more seasonal, so companies can use VMI to track and adjust inventory levels to meet customer demand. As a result, vendor-managed inventory systems can reduce overstocking, resulting in unnecessary costs. Further, this inventory system helps ensure that stock levels get tracked accurately to avoid discrepancies in what is available.
Small-scale and large-scale distribution and manufacturing companies can use data to make informed decisions on their inventory levels. Ultimately implementing inventory management reduces the cost of carrying excess inventory.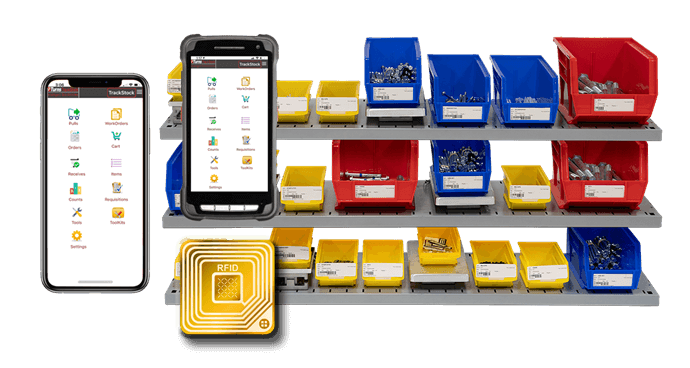 At BCEPI, we strive to assist our customers in better understanding customer demand, deciding when to restock, so that they can gain a competitive edge.